Ernest Gallo and Julio Gallo founded their famous winery in 1933.  Their Gallo wine (pronounced gal-lo) is well-known all over the United States.
Cerveza Gallo (pronounced gai-yo, i.e. the Spanish word for rooster) is a beer which is well known in Guatemalan and brewed by Cervecería Centro Americana Sociedad Anónima.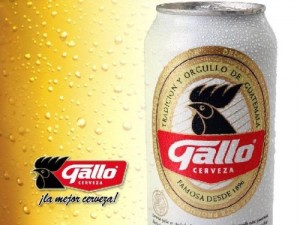 According to a complaint filed by E. & J. Gallo Winery, the Cerveza Gallo mark for beer infringes its Gallo mark for beer.  It is unclear, however, what connection (if any) the defendants have to the Guatemalan brewer.
The defendants in the lawsuit are Cerveza Gallo S.A. Inc. d/b/a Gallo, Cerveza, Cerveza Gallo, Inc., Christopher J. Alexander and Maria E. Belcher.  According to the complaint, the defendants all reside in Louisiana.
E. & J. Gallo Winery filed the complaint after finding two trademark registrations in the state of Louisiana for Cerveza Gallo.  The complaint seeks to cancel the registrations as well as force the two companies to remove the word Gallo from their names.
The Guatemalan brewer currently sells its Cerveza Gallo in the United States under the brand name Famosa.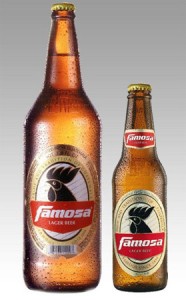 The relationship between the Guatemalan brewer and the defendants is not set out in the complaint.  It is possible the defendants have no relationship with the Central American company.  The complaint also does not include any information regarding any products the defendants actually sell.  It is possible the defendants are not currently selling a product.
In 2003 the defendants filed a federal trademark application for Cerveza Gallo.  The application was ultimately rejected, but not due to any potential confusion with E. & J. Gallo Winery.  In fact, the Office Action specifically states, "the Office records have been searched and no similar registered mark has been found."
Rather, the marks were rejected based on three pending applications for a beer whose name is a English slang word for rooster (see the exhibits attached to the end of the Office Action).  In addition, the Examining Attorney rejected the mark for being filed as Cerveza Gallo, when the label they submitted as a specimen of use read Gallo Cerveza.
Although these rejections could have been overcome, the beer company chose not to file a response to the Office Action and the application went abandoned.
Since it is not apparent whether the defendants are even selling a product in the United States, it is unknown whether they will even contest this matter.