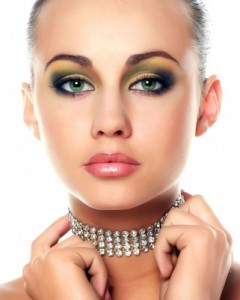 In a fierce bling battle, a federal court in New York has held that a trademark owner lost its rights in a registered trademark because it was not making sufficient use of the mark in commerce. The Gameologist Group, LLC v. Scientific Games International, et al., 09 Civ. 6261, (United States District Court for the Southern District of New York)
In the case,  Gameologist Group, LLC obtained a trademark registration for "BLING BLING 2002" for an online casino game and a board game. The plaintiff's founder Jeffrey McGill testified that he chose the name BLING BLING because
it was [a] new song out and it was at the top of the charts and everybody was going crazy. And I knew. If a casino game was named Bling Bling, forget about it.
In 2003 Gameologist began reaching out to various lottery companies about making a Bling Bling lottery game. Gameologist eventually entered into a licensing agreement with a subsidiary of the defendant Scientific Games International. In mid-2004 the licensing agreement was canceled, with the Scientific Games subsidiary claiming that no state lotteries were interested in developing a Bling Bling lottery game. Gameologist asserts that this was simply a ruse so Scientific Gaming could use the Bling Bling idea for its own commercial benefit.
Three years later in 2007 Scientific Gaming began marketing its own Bling games including "$50,000 BLING" ticket for the Georgia Lottery, an "IT'S A BLING THING" ticket for the New Hampshire Lottery, a "BLING ME THE MONEY" ticket for the Kentucky Lottery, a "SPRING BLING" ticket for the New Mexico Lottery, and a "$10,000 BLING" ticket for the District of Columbia Lottery.
Gameologist subsequently sued and Scientific Gaming filed for summary arguing, in part, that even though Gameologist has a federal registration for Bling Bling 2002, it has little to no rights in the mark because it never made significant use of the mark in commerce. As the Court summarized the crux of the issue,
[T]he defendants contend that the plaintiff has not made sufficient use in commerce of the "BLING BLING 2002" mark so as to entitle the mark to protection. The right to exclusive use of a trademark derives from the use in commerce of the mark, rather than from the mark's mere adoption. 15 U.S.C. § 1125; United Drug Co. v. Theodore Rectanus Co., 248 U.S. 90, 97 (1918). The Lanham Act defines "use in commerce" as the "bona fide use of a mark in the ordinary course of trade, and not made merely to reserve a right in a mark." 15 U.S.C. § 1127. "The talismanic test is whether or not the mark was used in a way sufficiently public to identify or distinguish the marked goods in an appropriate segment of the public mind as those of the adopter of the mark." Int'l Healthcare Exch., Inc. v. Global Healthcare Exch., LLC, 470 F. Supp. 2d 365, 371 (S.D.N.Y. 2007) (internal quotation marks and citation omitted).
Although Gameologist did make five hundred board games under the name Bling Bling 2002, it could only document that four copies were ever sold. Gameologist also claims to have "attended trade shows and gaming expeditions, created prototypes of products, purchased an "email blast" announcing a "Bling Bling" casino game to the gaming industry, disseminated press releases, and took out advertisements." The Court, however found Gameologist's documentation regarding these activities completely lacking.
Regarding the Bling Bling 2002 trademark, the Court held that because Gameologist did not use it, it would lose it.
The plaintiff has failed to raise a genuine issue of material fact that its use of the mark "BLING BLING 2002" in commerce has been anything but "sporadic, casual or transitory." La Societe Anonyme, 495 F.2d at 1272. Accordingly, the plaintiff's mark is not entitled to protection and the defendants are entitled to summary judgment on the plaintiff's Lanham Act trademark infringement claim on this basis.
Gameologist's state law claims for unjust enrichment and quantum meriut likewise failed. The court held that because Gameologist had no rights in the Bling Bling 2002 mark, Scientific Gaming was free to use the mark Bling with complete disregard to Gameologist.
While the plaintiff has presented some evidence that the defendants knew of the plaintiff's mark when they created the lottery tickets in question, the plaintiff has failed to raise a genuine issue of material fact that the defendants appropriated something to which they were not entitled. This is because, as discussed above, the plaintiff did not have a valid mark that was entitled to protection against any alleged copying by the defendants.
Gameologist has appealed this case to the United States Court of Appeals for the Second Circuit. It will be interesting to see whether that court reverses. The "it stinks" evidence in favor of Gameologist is clearly the fact that Scientific Gaming's subsidiary entered into a license agreement with Gameologist, canceled it, and then Scientific Gaming subsequently developed numerous Bling lottery games.
Regardless, the important take away from this case is that while it is critically import to protect your trademarks by obtaining federal registrations, it is equally important to use your trademarks in commerce. As this case points out, if you do not use your trademark then you do not actually have a trademark to protect.